Coral Grand Divers: Dive into Paradise
Welcome to Coral Grand Divers, your gateway to the world's underwater wonders. Nestled in the heart of Koh Tao, we are not just a dive center but a community of ocean enthusiasts committed to marine conservation and sharing the magic beneath the waves. With state-of-the-art equipment, certified professionals, and a passion for diving, we offer unparalleled experiences for novices and seasoned divers. Our tailor-made dive packages ensure that every adventure with us is unique, safe, and unforgettable.
Whether you're taking your first breath underwater or seeking advanced dive certifications, Coral Grand Divers promises a world of exploration, education, and exhilaration. Dive in with us and discover the treasures of the deep blue!
Scuba Diving in Koh Tao
With warm and crystal clear water year-round, thriving coral reefs and abundant marine life, Koh Tao is a world-famous diving destination. Coral Grand Divers is ideally located at the end of the pristine Sairee Beach, allowing you to go directly from our shop to the sea, embarking on our diving boats. Most diving sites are within 10 to 20 min from the club. 
After your underwater adventures, restaurants, shops, and bars are only within walking distance. Sairee Beach is well known for its powdery sand, breathtaking sunsets, delicious food scene and great laid-back vibe.
Whether you're a novice or an expert, Coral Grand Divers offers a diving experience tailored for you:
Discovery Dive: Perfect for beginners! The PADI Discovery Dives program is a great way to decide whether scuba diving suits you. It allows you to experience scuba diving under the guidance of a PADI professional in a controlled, safe environment.
PADI's Open Water Course: Once hooked to underwater adventures, learn the essential skills with this course. Certified, you can dive as deep as 18 meters and participate in Fun Dives.
PADI Advanced Open Water Course: Dive as deep as 30 meters and embark on five exciting adventure dives.
PADI Rescue Diver: The PADI Rescue Diver course trains divers to effectively handle dive emergencies, both minor and major, using a variety of techniques and scenarios.
PADI Specialties:  Deepen your skills by mastering PADI's speciality dives like Nitrox, Wreck, Digital underwater photography, Deep and Night Dives. 
*All course materials are accessible either in print or online through PADI eLearning Courses.
Sail Rock: Dive Trips Every Saturday from Koh Tao
Located between Koh Phangan and Koh Tao, this massive underwater structure emerges slightly above the water, creating a unique spectacle. The site plunges to a depth of 40m, following the rocky walls of the pinnacle.
We offer exclusive full-day diving excursions to Sail Rock every Saturday. This package includes two dives on the Sail Rock dive site and one dive on the way back to Koh Tao at the South West pinnacle dive site.
Explore the most famous dive site in the Gulf of Thailand with us!
Join our next trip to Sail Rock
Diving for kids
Children as young as eight years old can join the underwater adventures:
Bubble Maker Program: A fun introduction for kids to experience the joy of underwater breathing.
PADI Seal Team: An entertaining pool-based program where young enthusiasts undertake thrilling Aqua-Missions. The skills learned here can be credited towards the next course.
PADI Junior Open Water Course: For kids aged 10+, this program mirrors the adult Open Water Diver course. Once they turn 15, their Junior license can be upgraded to the regular Open Water license.
Snorkeling tour in Koh Tao
Our snorkeling tours are perfect if you're short on time or prefer to stay closer to the surface. Discover the stunning marine life of Thailand in just one day!
Renowned for its crystal-clear turquoise waters and vibrant marine life, the island offers a plethora of snorkeling spots. From the pristine Ao Hin Ngam, surrounded by large protective boulders, to the diverse marine life of Aow Leuk Bay, there's a world waiting to be explored beneath the waves. Tanote Bay is famed for its central boulder and shallow corals, while the Japanese Gardens on Koh Nang Yuan brim with swaying anemones and colourful fish. Shark Bay, or Thian Og Bay, is a nursery for baby blacktip sharks. With easy access to reefs and abundant marine species, Koh Tao is undoubtedly a top destination for those eager to explore the underwater world. Whether you're a novice or an expert, Koh Tao's underwater marvels await.
See our snorkeling offer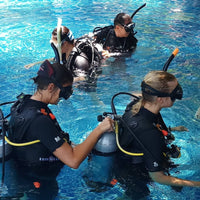 Safe and Responsible Diving
At Coral Grand Divers, we are committed to the best safety standards.
The thrill of exploring the underwater world is unparalleled for every PADI diver. However, ensuring safety and being responsible towards marine life is paramount.
Here are some best practices to follow:
Plan Your Dive and Dive Your Plan: Discuss your dive plan with your buddy before plunging into the waters. A good plan includes setting a maximum depth, dive time and reviewing emergency procedures.
Regular Equipment Checks: Always inspect your equipment before diving. Ensure everything is in working order, and remember, if in doubt, surface!
Stay with Your Buddy: The buddy system is crucial. Always stay close to your dive buddy and regularly check on each other.
Monitor Your Air: Regularly check your air supply. Surfacing with ample reserve air is advisable rather than waiting until it's too low.
Ascend Slowly and Safely: Rapid ascents can be dangerous. Always ascend slower than 18 meters per minute and perform a safety stop for 3 minutes at 5 meters.
Become a PADI PRO diver
Becoming a professional diver is one of the most exciting choices you can make in your personal life. You need the proper training and support to grow as a professional and as a person.
Coral Grand Divers offers the unique opportunity to become a highly qualified professional diver. Our top-level PADI instructor Jean-Michel Pelissier can teach the highest level of PADI ranking. From the Divemaster qualification, the Open Water Scuba Instructor, to the Master Scuba Diver Trainers certification, including numerous PADI specialties.
Our diving school is the ideal place for learning, with a dedicated diving classroom and pool to learn the theory and practice in a safe environment.
The Divemaster (or "DM") qualification is the first step of the Pro ladder. To become a Divemaster, you need to take the PADI Divemaster course and have passed a few other milestones: you need 40 logged dives before you can start the course, and qualify, you need to have at least 60. Once qualified as a Divemaster, you can guide certified divers on "fun dives" and help instructors train new divers.
To become an Open Water Scuba Instructor (or "OWSI"), you must have the Divemaster qualification and have completed at least 100 dives. Instructor qualification involves completing the Instructor Development Course (IDC) and passing the Instructor Examination (IE). Coral Grand Divers is one of the few diving schools offering an IDC preparatory course.
Most instructors become Master Scuba Diver Trainers, or "MSDT." There is no course or exam for this, but you must complete several steps before qualifying. You will need to have certified at least 25 PADI divers and the ability to teach five specialties, so you will need to pass the requirements of five PADI Specialty Instructor courses. An MSDT internship is an ideal way to do this and gain experience while teaching enough students to earn this level of certification.
As divers look to the Divemaster, instructor candidates respect IDC Staff Instructors. As the name suggests, these assist with Instructor training and share their wisdom and experience with new PADI Leaders. The IDC Staff Instructor course gives you in-depth knowledge of the instructor training process and prepares you to shape the new generation of PADI professionals. It's also a great career choice.
Check out our PADI Go Pro packages to become a PADI pro from zero to heros!
Read more about pro diving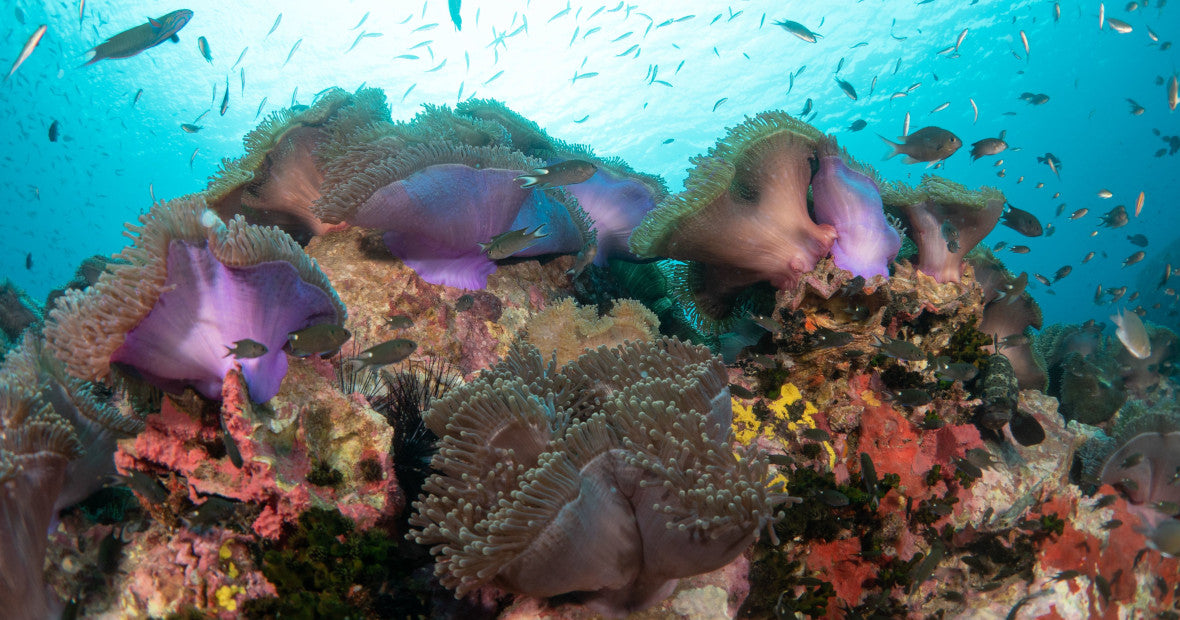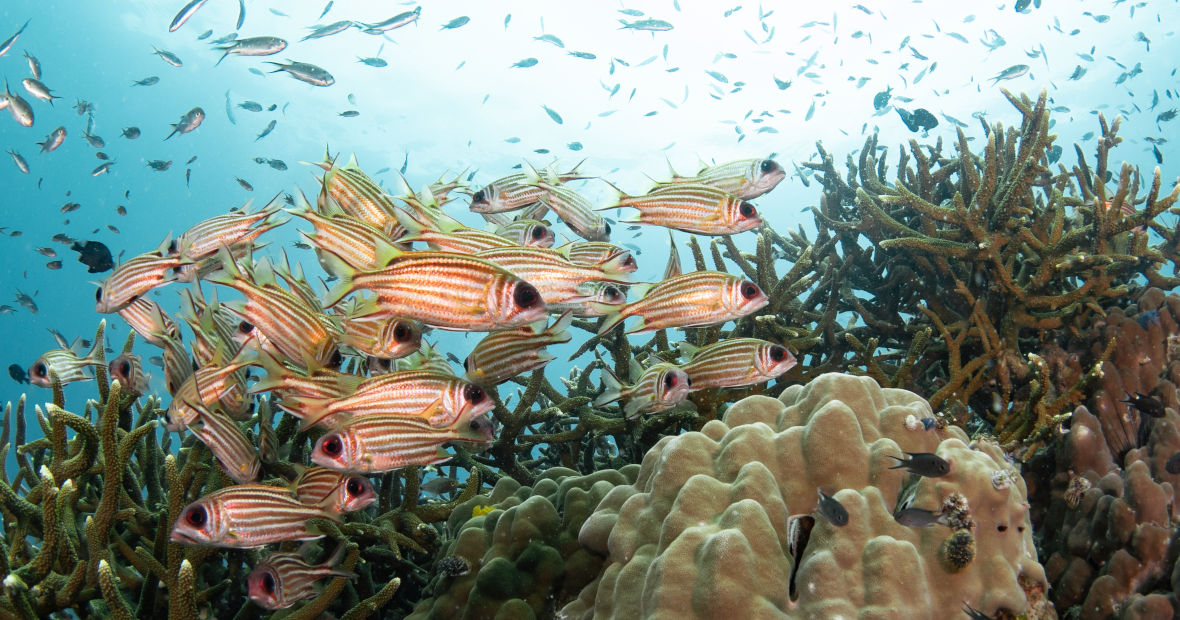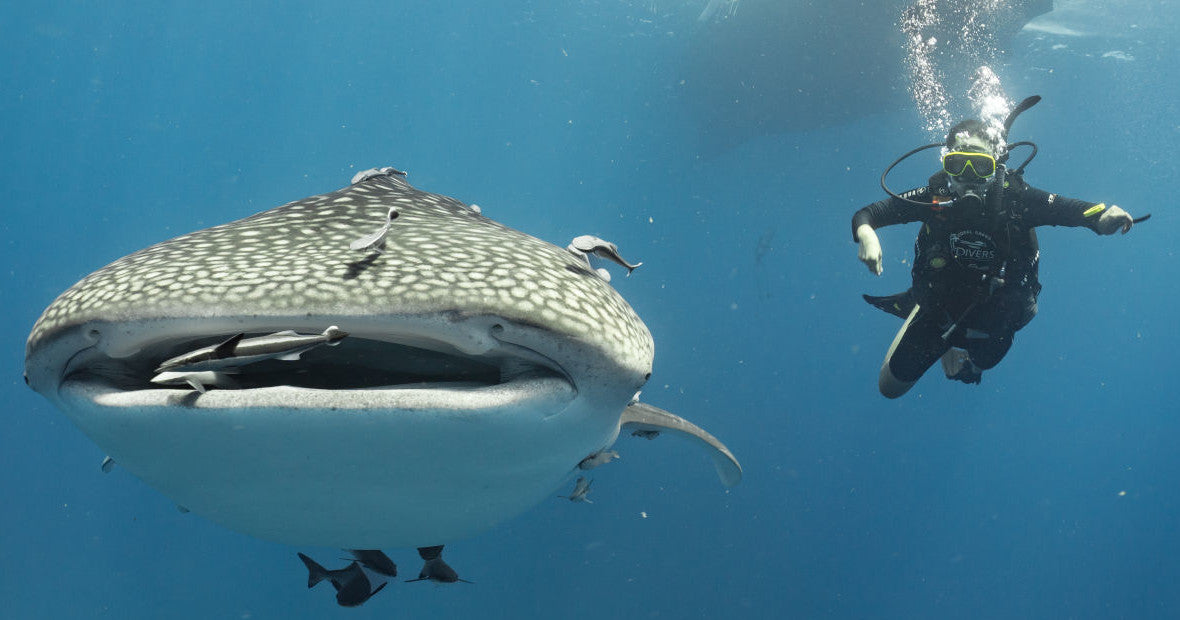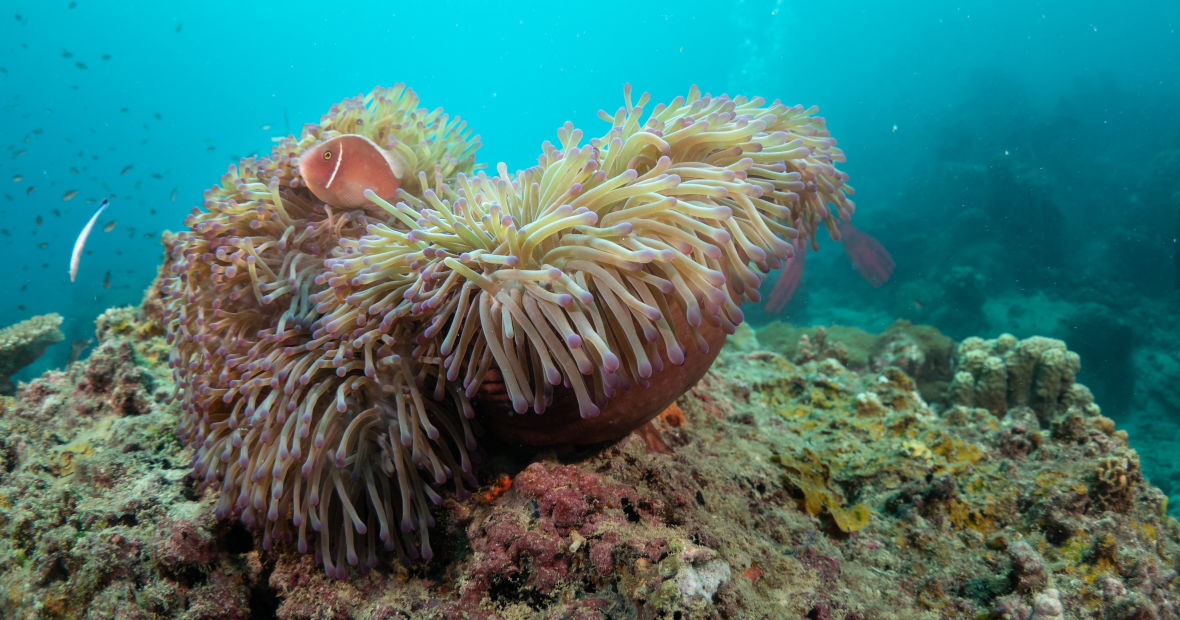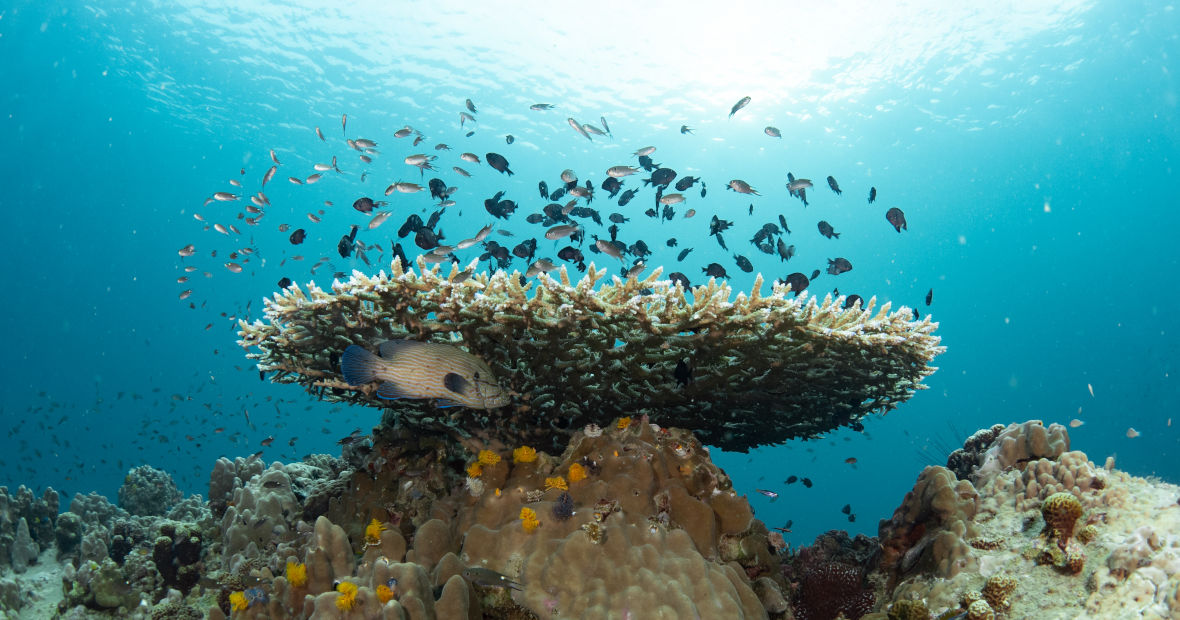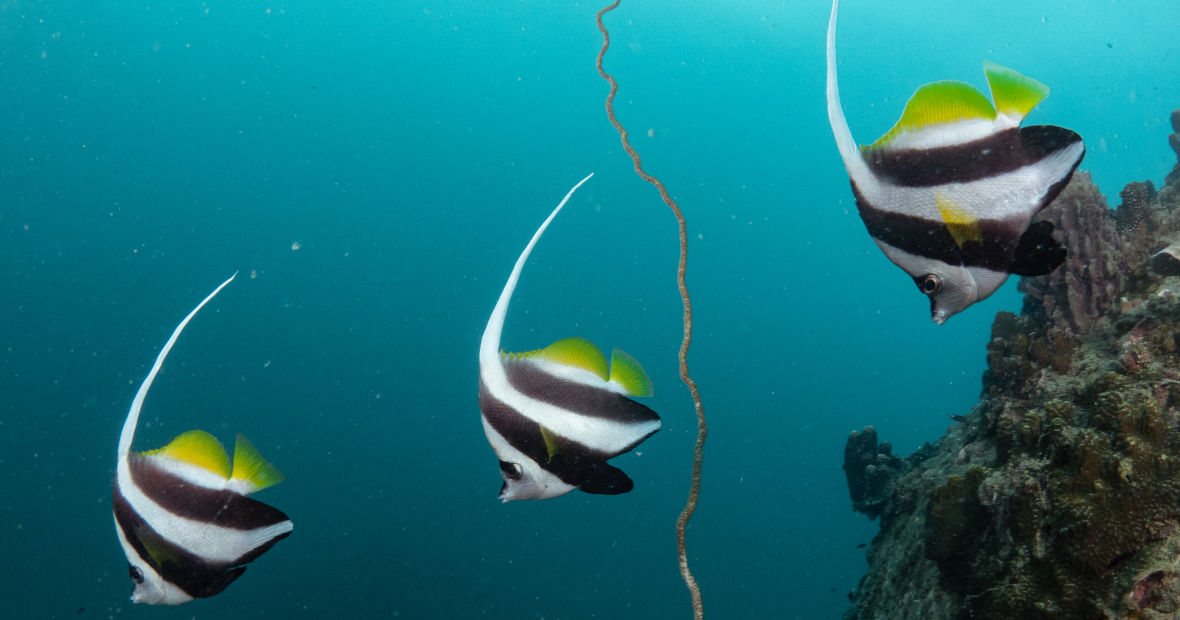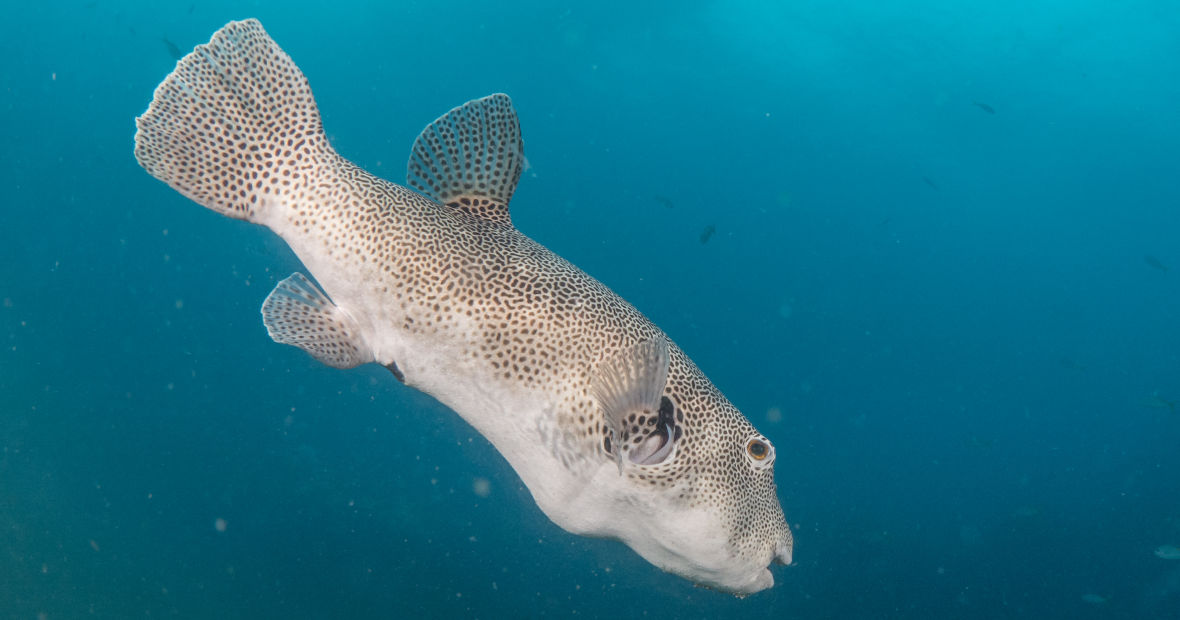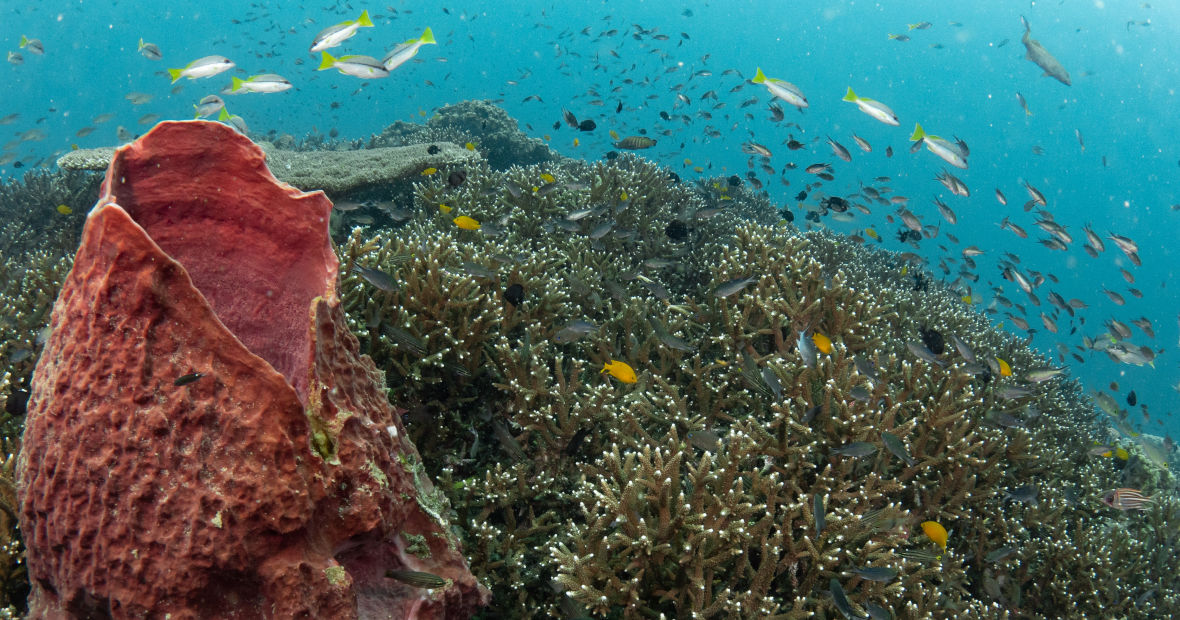 Marine life around Koh Tao
Koh Tao, a popular diving destination in Thailand, boasts a vibrant marine ecosystem. When diving or snorkeling around the island, you can expect to see a variety of marine life, including:
Fish
Butterflyfish: These colourful and graceful swimmers are a common sight.
Barracudas: Particularly around Chumphon Pinnacle.
Angelfish: With their striking patterns, they are a treat to observe.
Groupers: These are larger fish, often found lurking around rock formations.
Triggerfish: Though they're fascinating to watch, some, like the Titan Triggerfish, can be territorial.
Nudibranchs are tiny, colourful sea slugs beloved by macro photographers.
Batfish: These flat silverfish can often be seen in schools.
Corals and Anemones
Soft corals, hard corals, and sea fans can be found in many dive sites around Koh Tao.
Anemones, often home to the clownfish or "Nemo," are also common.
Other Marine Life
Sea Turtles: Hawksbill and green turtles are sometimes spotted.
Whale Sharks: Although not guaranteed, there are times, especially between March and April, when these gentle giants can be spotted around Koh Tao.
Stingrays and Eagle Rays: While uncommon, they can sometimes be observed, especially in sandy areas.
Moray Eels: These often hide in crevices but can be seen poking their heads out.
Sea Snakes: Banded sea kraits are venomous but generally not aggressive.
Invertebrates
Crabs, shrimps, sea cucumbers, and urchins are among the many smaller creatures that divers and snorkelers might spot.
Sharks in Koh Tao
Koh Tao, located in the Gulf of Thailand, is a renowned diving destination and offers the opportunity to spot a few species of sharks. While diving around Koh Tao, the following types of sharks might be observed:
Whale Sharks (Rhincodon typus): Although not seen daily, these gentle giants are the most celebrated visitors to Koh Tao's waters, especially around popular dive sites such as Chumphon Pinnacle and Southwest Pinnacle. They are typically spotted more frequently between March and April, but sightings can occur throughout the year.
Blacktip Reef Sharks (Carcharhinus melanopterus): These are one of the more common sharks spotted around Koh Tao, especially in shallower waters. They are often seen around dive sites like Shark Bay (appropriately named), Mango Bay, and Ao Leuk.
Bamboo Sharks (Chiloscyllium spp.): Smaller, nocturnal sharks often hide in crevices during the day. Divers might occasionally find them during night dives or resting in caves and under ledges during the day.
Bull Sharks (Carcharhinus leucas): While they used to be more common in the waters around Koh Tao, their numbers have decreased over the years. Sightings are now rare, but they have been reported on occasion.
It's worth noting that there's no guarantee to spot sharks on every dive, as with all wildlife. However, Koh Tao's waters offer a diverse range of marine life, and every dive presents the possibility of a memorable encounter. If you're keen on seeing sharks, you can contact us and ask about recent sightings and the best times or dive sites to increase your chances. Always ensure to dive responsibly and observe sharks from a respectful distance without attempting to touch or disturb them.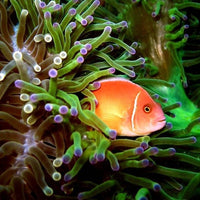 Responsible Marine Life Interactions
Look, Don't Touch: As captivating as marine life can be, refrain from touching or disturbing them. This includes not standing on corals or trying to handle sea creatures.
Maintain Buoyancy: Good buoyancy control prevents unintentional contact with the marine environment. Use a buoyancy control device and weights to remain neutrally buoyant.
Avoid Feeding Marine Life: Feeding marine animals can alter their natural behaviors and affect the ecological balance.
Be Conscious of Equipment: Dangling equipment can damage marine environments. Ensure all gear is secured and streamlined against your body.
Respect Marine Life and Their Habitats: Always remember you're a guest in their home. Approach marine life slowly and calmly, avoiding any behavior that might stress them.
Being a PADI diver is not just about the thrill of the dive; it's about being a steward of the ocean. By following safe diving practices and being responsible with marine life interactions, you ensure a memorable diving experience while preserving the delicate balance of our underwater ecosystems.